Shock release of new technology and new products, detonated CISMA 2019 exhibition first day an upsurge of visiting! The charm of HIKARI new technology and new products continues to win the favor of new and old customers!
Strong combination, win-win market, push the textile and clothing industry to digital, automated, intelligent, less humanized or even unmanned operation of HIKARI sewing equipment. In the second day of CISMA 2019 exhibition, Hikari signed continuous strategic cooperative order agreements!
Vietnam Minh Anh signed a contract with HIKARI
On September 26th, after 10 o 'clock in the morning, the general manager of Vietnam Minh Anh, Mr. Vu van toan, signed a strategic cooperative order with the chairman of HIKARI company, Mr . Wu liangjie, 7 Million USD.
In the exhibition Minh Anh team fully understood the new technologies and new products launched by HIKARI, which will lead the development direction of the textile and garment industry. After two years of cooperation, the deep trust of HIKARI generated, Minh Anh managers decided to sign another order contract 7 million USD on the spot. Minh Anh believes that HIKARI will continue to introduce more advanced equipment to help the company improve production efficiency, to make sure the leading position in the market competition.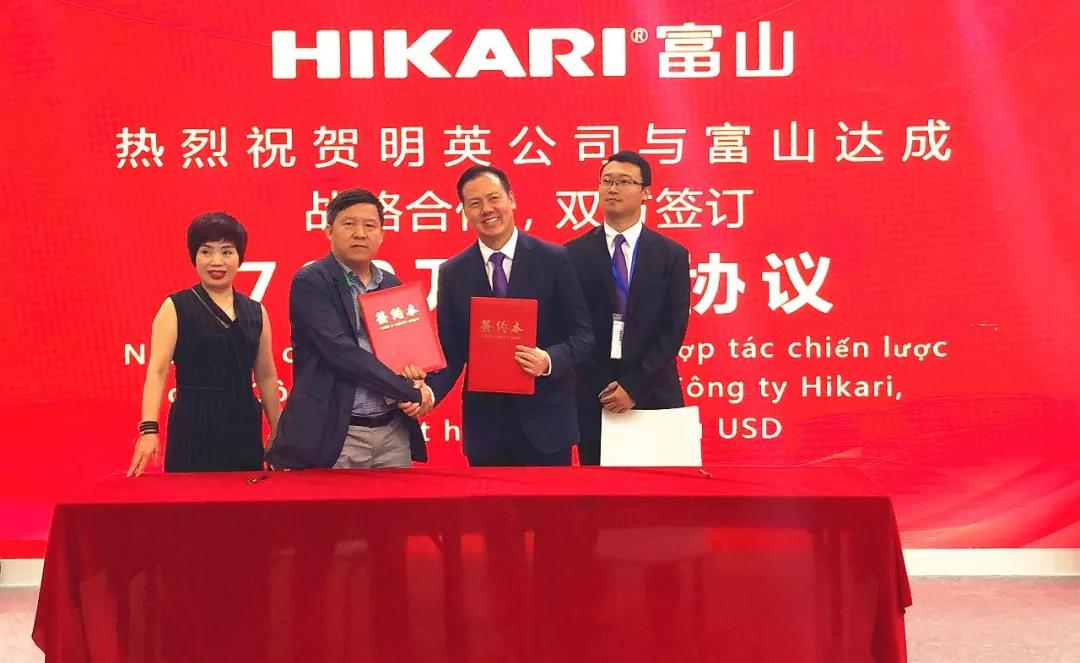 2019 CISMA Zhejiang Chenrui and HIKARI Signed strategic cooperation agreement
Zhejiang Chenzhong (Karry Creative chain) General Manager Mr. Hu Gexin and HIKARI Chairman Mr. Wu Liangjie signed a strategic cooperation agreement and held a signature ceremony, in many old and new customers witness in the exhibition.
Zhejiang Chenzhong belongs to CSWELNUS Clothing Co., LTD, which has more than 4,000 employees and many good women's clothing brands. As a result, the company has deployed more than 2,000 units from HIARI. The two parties started strategic cooperation again, and HIKARI provided more appropriate sewing equipment, jointly promote the cause of the two parties to a new brilliant future.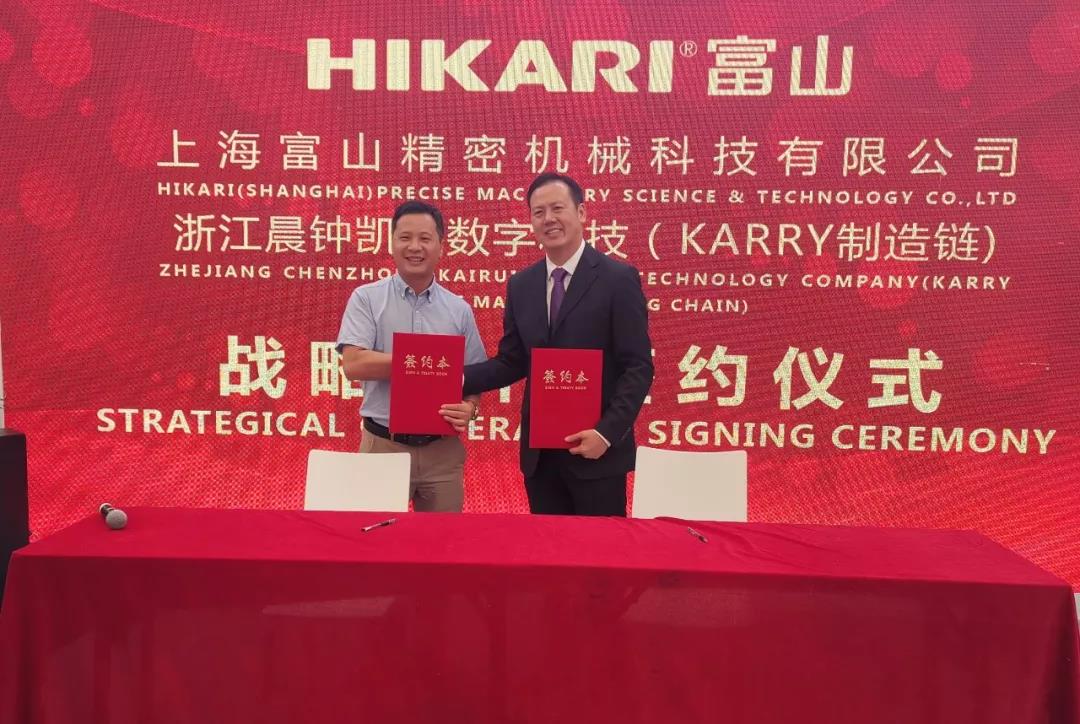 In the face of every heavy trust, HIKARI will try its best to return every trust with more advanced products and more perfect service.