Hangzhou Exhibition, Xinyang Exhibition, Qingdao Exhibition the exhibition ended satisfactorily.
HIKARI displaye the automation sewing equipment on site of the three different exhibitions. "The 22nd China (Hangzhou) International Textile and Apparel Supply Chain Expo" & "International Brand Apparel ODM Supply Chain Summit & 2019 Henan Apparel Conference" & "Qingdao International Sewing Equipment Exhibition"
HIKARI took full series of new technology automation sewing machines products to the exhibition on June 27th - 30th. Media interviews,Fair machine sold out, Visit together HIKARI million factory.At the same time in three different places to participate in the exhibition,the booth has received much attention and praise.
Hangzhou exhibition site
Interview with Huayi.com (clothing brand network media pioneer)
HIKARI Global Service Department Mr. Rao Hongjun
Xinyang Exhibition Site
Xinyang Radio and Television interviewed, to learn more about the automatic mode of overlock fair machine sold out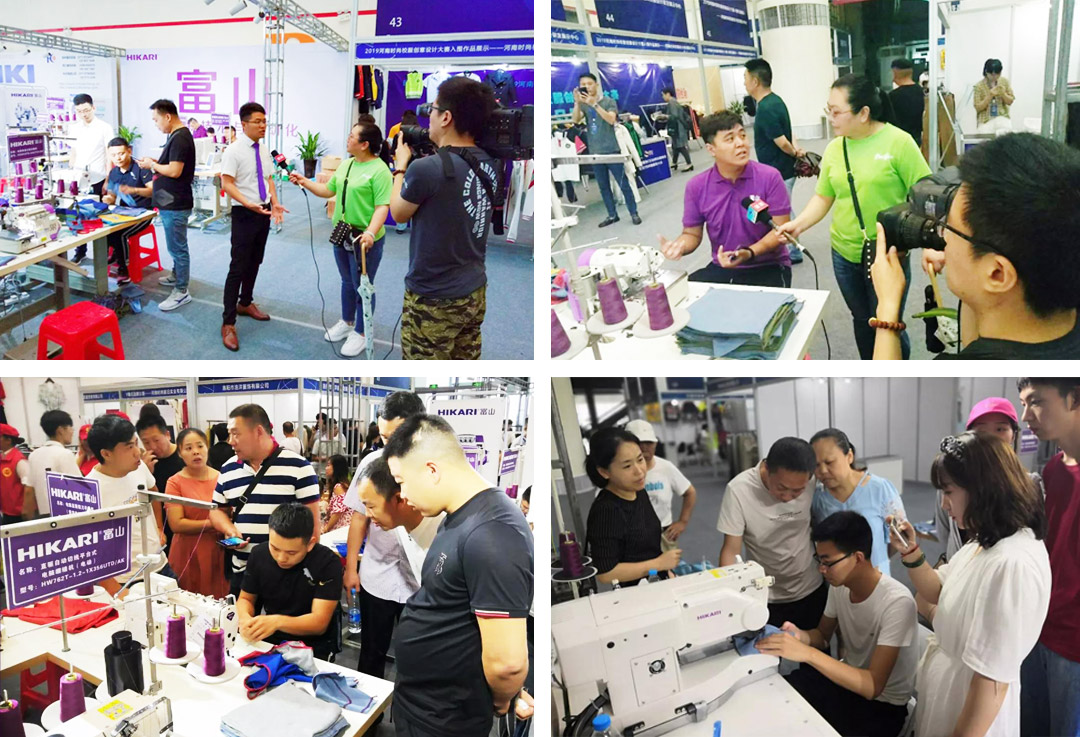 Qingdao exhibition site
HIKARI new cloud service sewing machine and automatic neck joining machine have attracted much attention, and many customers have asked for the testing. The boss and leader of the customers with million factory visit together to HIKARI booth .